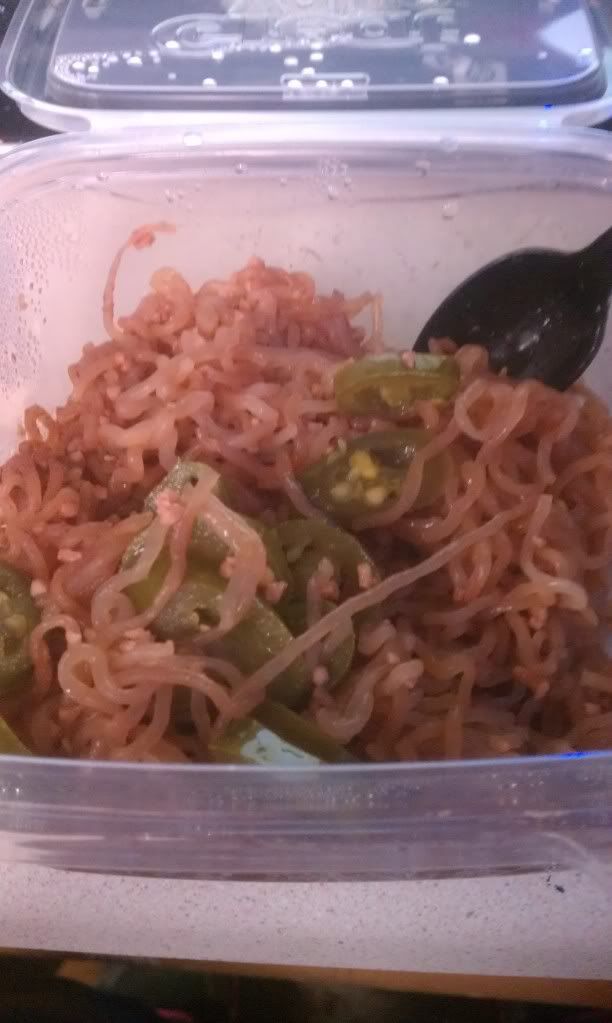 Ingredients in this Recipe:
1/2 serving pb2
1 tbsp fish sauce
1 tsp garlic
1 tbsp soy sauce (low sodium)
2-7oz bags miracle noodles
Just put everything in a wok and cook until the sauce is almost evaporated.
Calories: 42, Carbs: 6.35g, Fiber: 1.2g, Sugar: 1.85g, Net Carbs:5.15g.
I eat pickled jalapeno slices with my Pad Thai as well.